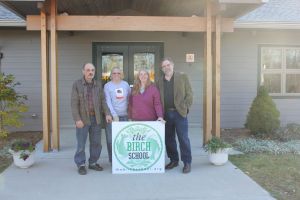 THE TEAM:
Kate Fox co-founder of the Birch School, ed spent 15 years designing and supervising after school programs for youth agencies in suburban and urban environments, treat such as Boys and Girls Club, and YMCA as well as other youth s service agencies. She has Directed Free Spirit Nature Camp for 15 years, and The Birch School has it's roots in that work,  She earned MA in Environmental Education in 2012, studying systems thinking. Kate will coordinate the design and delivery of the proposed program, and oversee the evaluation and report writing. She will also assist students in writing projects, utilizing her background in English Literature (BA).
Ed Helbig is Principal Teacher. and Birch School co-founder. He spent 10 years as a public high school classroom teacher. Ed teaches math and history. He is a gifted musician, skilled craftsman and woodworker, and he offers support for building and creating in the physical realm.
Harry Sweet is Technology Coordinator. He is a recently retired public school Technology teacher, growing his skill set and expertise as the technology evolved. Harry teaches Programming and Electronics, develops and maintains the school's Open Source school data systems and computer networks and offers extensive support to students as they learn to program, build circuits, work with Arduinos and RaspberryPi's, and other things they dream up.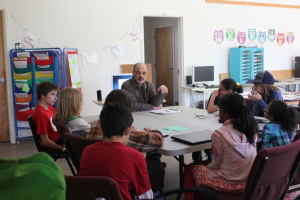 Gaye Sable is Math and Science Teacher. She holds a BS in Biology, has experience with technical writing, teaching traditional handcrafting and creating children's programming. She teaches Math, Computer Coding and Lego Robotics, Art & Math, Fashion Design, Board Game Design, and other project based learning . Gaye helps students gain confidence in computer programming and science, as well as provides concrete support for creating "Things" in the real world.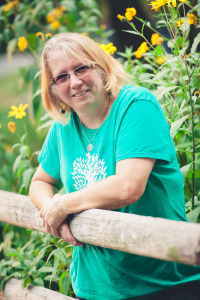 Rebecca Carter has extensive experience programming for kids outside of school.  She has been responsible for after school programs in New York and Phoenix, Az, as well as summer camps in those states plus Vermont.  Her particular expertise is Character Education, Team-building and Student Community Design.  She studied Early Childhood Education at SUNY New Paltz and Arizona State University and is currently working towards her MS in Teaching at Mt. St. Mary's.
Kimberly Greenholtz has worked in Montessori classrooms, charter schools and other alternative settings before coming to The Birch School in 2014.  She has a degree in Special Education, and is dedicated to the belief that each child can learn in their own time and pace.    Kim works with the younger group of students in the program, and mentors them in their growth as students.
Karen Lee comes to the Birch School after decades of work with students in alternative settings.  Before coming to Birch she was the headmaster of Children's Country Day School.  She has great skill in respecting students and honoring each one's individuality.  Karen teaches English Language Writing and Creative Writing, Journaling, Storytelling, as well as handcrafts.
Innovation Challenges support educators working to create and spread connected learning opportunities for young people. Funded by 
Educator Innovator
partners,
find
these grant opportunities leverage the creativity, experience, and knowledge of educators like yourself to reimagine learning.
WINNERS OF THE 2014 LRNG INNOVATION CHALLENGE WILL BE ANNOUNCED ON THURSDAY, NOVEMBER 20, AT THE NATIONAL WRITING PROJECT'S ANNUAL MEETING IN WASHINGTON, DC.
The 2014 LRNG Innovation Challenge
In partnership with LRNG, John Legend's Show Me Campaign, and the John D. and Catherine T. MacArthur Foundation, Educator Innovator is investing in teams of teachers who are working to expand the time and space students have to create, explore, and follow their interests and passions.
Connected Learning research and practice has shown that young people can achieve and learn when given support and opportunities to follow their interests and the time and space to create work that is meaningful to them. In most schools today, however, time and space are precious commodities, and students and teachers are both challenged to find time for deeper learning or the space to create. As a result, we may be missing a chance to support the innovators of tomorrow.
The LRNG Innovation Challenge will award grants to teams of educators working to solve the challenges of expanding time and space for creative learning in their own context, and willing to share their solutions and lessons learned with others.
Stay tuned for more information on November 20 when we'll announce the award recipients, including descriptions of their proposed projects.